Only 39% of our service costs are funded by the Government, meaning we rely on the support of the community to fund the rest. Becoming a member of Age Concern Auckland is a great way to show your support and help us deliver our essential services that assist older people to stay independent, healthy, active and connected to their local community.
Membership is only $20 per year
As a member, you will receive:
A copy of the quarterly Age Concern Auckland newsletter posted to your home
Invitations to gatherings, seminars and events
Access to information and resources available at Age Concern Auckland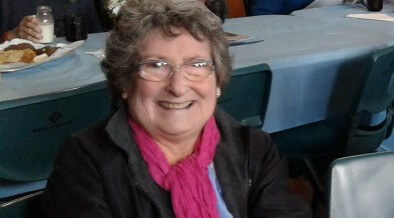 Most importantly, you will be actively supporting an organisation that is working to empower older people in the Auckland community.
Payment
Membership payments by cash, cheque or eftpos to our Avondale or North Shore offices.
You can also use the Subscription Form in every issue of our newsletter and post your remittance to us.
You can pay via online banking using the following details:
Age Concern Auckland Incorporated
Account Number: 12-3011-0755744-00
Ref 1: Membership
Ref 2: Your Surname or donor/membership ID number (if you have one)
Please also email with your details, so we can renew or activate your membership.
Our services (except Total Mobility) are available to anyone over 65 regardless of membership. By being a member it is an opportunity to be part of an organisation that has worked to promote the wellbeing and quality of life for all Auckland elders since 1949.
If you have any questions or would like to pay over the phone please call your local office:
| | |
| --- | --- |
| Central & West Auckland | |
| Counties Manukau | 09 279 4331 |
| North Shore | |